Tattered Fabric: Fall River's Lizzie Borden
Lizzie Borden, five years deceased, would have been appalled by the 1932 Carthay Circle Theater advertisement below.
Aristophane's comedy Lysistrata (written in 411 BC) was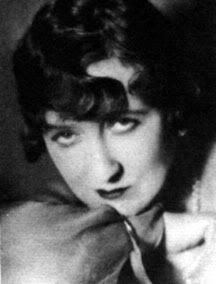 performed at the Carthay Circle Theater in New York with Nance O'Neil in the lead role. The program ad below has "LIZZIE TO YOU" written below the title. One would think that a diminutive or nickname of Lysistrata was "Lizzie", but Lysistrata really means "releaser of war" or "she who disbands armies".
Lizzie might have even have found the play itself distasteful, classical Greek literature notwithstanding.
Anyway, 75+ years later, perhaps only those of us absorbed in all things Lizzie find the double entendre humor in this reference.
Here's a brief synopsis of the play – hardly our "Lizzie" at all. Then again, in another life – she could have been. I can see that. Can you? 😉